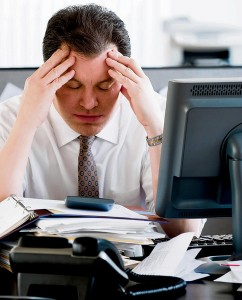 The main aim of this Academy- To educate and share my experiences as an entrepreneur, author, personal branding advocate and a staunch proponent of leveraging; through the use of outsourcing and freelancers.
My primary typical topics would revolve around
a)how to create entrepreneurhip opportunities
b)How to establish credibility and personal branding
c)how to outsource tasks so you can concentrate on the revenue-generating aspects of your business
d)how to brand yourselves so that employers will find you more attractive to employ
e)employ guerilla-marketing tactics to compete with competitors who employ much higher marketing budget
Just another regular Joe
Above all, I want to stress that I am just a typical 28 year old who attended college, completed military conscription for 2 years, decided not to pursue a degree and become a teacher instead in 2009.
After being a trainee teacher for 6 months, i was offered an all-paid-for diploma in teaching but had to decline due to my goals of working within the marketing industry instead. Not that I hate working with children, but all my life I had envisioned helping adults create a virtual lifestyle that translated to multiple streams of income for them.
Mentoring experience
I was fortunate enough to have been mentored by successful HR consultant, Tengku Indra of
He was kind enough to involve me in many aspects of the company's marketing and branding efforts. In my mentoring sessions, we also went on trips to the countries where the seminars and workshops were held.
The only hope and advice that I have for people my age is to have a mentor. The youthful energy and tech -know-how of many young upstarts is a perfect fit for their years of experience.
My current endeavours
I currently run a contemporary art gallery and a sports coaching firm with 3 Filipino employees at www.SagaCoachingSingapore.com
For the past 2 years, I also provided SMEs in Singapore internet marketing and online branding services as well as devise marketing strategies for them.
Goals in 2012
I hope in 2012, this academy will be able to help scores of adults to redesign their lifestyle and re-think their priorities in life and misconceptions of a 9 to 5 lifestyle.
Adios Amigos! Tomorrow i shall post my first tutorial here- "Why you should stop treading water and start swimming forward for your business to thrive!